Employee Recognitions: 6 Ways to Motivate and Appreciate
Workers are the building blocks of any successful corporation. For a productive firm, it's very important that the morale and motivation of the employees remain strong. There are numerous creative and effective ways through which an employer can appreciate and recognize the efforts of his/her employees.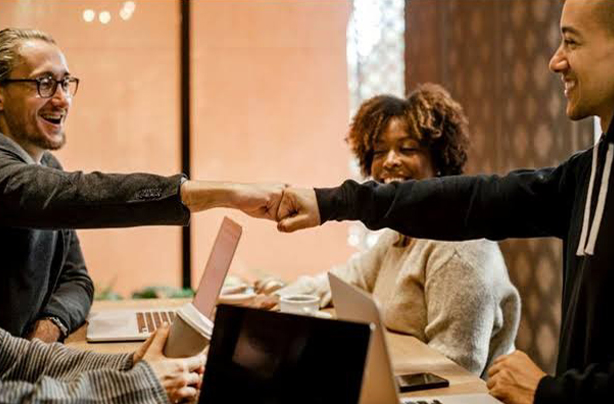 Here you would find 6 of the best ways to boost employee satisfaction and performance through appreciation:
Special leaves: Let's be brutally honest, nobody likes to work! Even though you may be working at the job of your dreams, you could sure use a break once in a while. So, incentivize your hardest working people with a relaxing get-away from work. Special leaves in the form of work from home, a skill development vacation (of their choice), company-paid educational course, etc are great options for you to choose from, as per your budget as well as the employee's needs. Incentives of leaves can boost the performance and productivity of the employees on the days they work.
Staff Appreciation Day:Don't stick to the calendar for deciding holidays. You can come up with innovative ones, just like staff appreciation day. Save this holiday for awarding the best performing employees of the firm among their colleagues. Getting special recognition amongst a crowd is something every human loves. So, an award function for your best people might be a big motivation for the employees to stick around.
Take the appreciation to social media and have a sincere wall of fame:
Wishing your employees on their service anniversaries or their birthdays can go a long way in making them feel special at work. A photo coupled with the employee's achievements and special contributions to the company might be the best gift he/she could ask for from the company. Alongside, if you want to go offline, the concept of a wall of fame is still not obsolete.
Put a board, which shows off candid photos of your hardworking employees. For more such exciting ideas to keep your work-squad pumped up, you could also get in touch with experts such as the Global Reward Solutions, which help tailor personalized rewarding mechanisms that drive your business to greater heights.
Appreciate their feedback:For employees to be satisfied and happy in a company, it's very essential that their problems are taken notice of and solved to the greatest extent possible. There's no better way for employees to let the employer know about their grievances than an active feedback programme.
The feedback program may include employees pointing out their grievances anonymously in an online form or just dropping in their suggestions written on a card in the suggestion box. Anonymity provides more opportunities for people to be honest and not hold back criticism, which if taken the right way can help you shape a company better.
Gala food party:Throw in lunch or dinner parties at the completion of a target that your employees really put their best into, and this would make them feel that their efforts are appreciated and valued. These small parties also help build inter-personal relationships amongst the colleagues and can also help in better team understanding, and thus, these little treats give you better production on the
Individual attention:Rather than choosing a blanket gift for all the well-performing or appreciable employees, go individualistic and gift according to their preferences. To cite a few examples, you can allow pet-owning employees to bring in their pet to work, arrange a small gathering for people to hear the employee who can play the guitar, coupons for a weekend getaway for employees who like to travel, or even gift cards from online retail shops.Employee recognition and appreciation is something every employer must do and these tips might help you do it in an innovative yet simple way.
Many things you can get from guest blogging like: quality traffic, build domain and search engine Authority and also helps you build your social media profile.