Style Mistakes that Make you Look Older and More Ridiculous Than you Actually Are
Do you know of any woman who wants to look older? Let's leave the teenagers out of this equation for now. I think, the answer is NO. Every woman wants to look beautiful and amazing every day. It comes to us naturally. After all, looking beautiful is such an important source of self-confidence, a positive outlook on life and builds up sucha good mood. Who wouldn't want that! But then looking beautiful is not an inborn talent.Many women struggle anddo not know how they could make themselves loo more beautiful.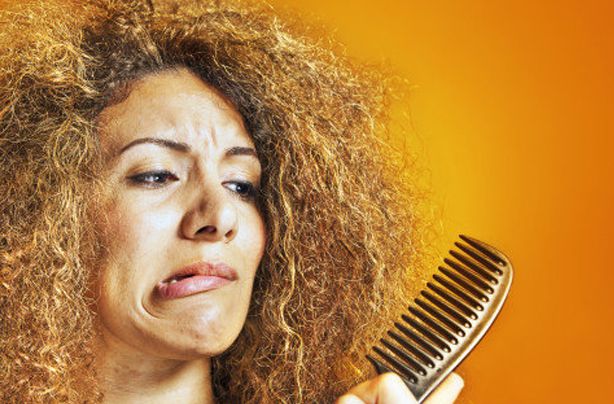 It's difficult even now
The modern world doesn't help either. Don't think that it's against you though! There are thousands of choices in the market but that's the problem. Too many choices. How can one possibly understand what's right for them! All of them look so tempting. To look good, young and stylish, you need to choose matching accessories and a unique style of clothing. We don't want to end up looking ridiculous or old. Yes, I know this is such a difficult choice! But that's why I'm here to help you. Here are seven fashion mistakes that can make a woman look older and moreunattractive than she actually is.
1. Don't wear clothing that doesn't fit
This should come naturally when you buy clothes. Don't wear clothes that are larger than your size or are too loose. It makes you look older and shows the flaws of your body. Of course, sometimes we feel comfortable wearing loose clothes, so let's keep that for the gyms.
2. Don't wear dull colors
The little black dress is amazing. It makes the body look slimmer. But we don't always have to wear black now, do we? To look younger, black is a terrible choice. It just displays the skin problems and wrinkles more. Let's go for more brighter colors and make a show of all the beauty and joy we carry inside.
3. Don't go excess on Accessories
We all love accessories. The glitter and shine make us more stylish. I don't deny that. But remember, everything's best in moderation. Don't overdo accessories. It'll just make you feel heavy and ridiculous and out of place.
4. Don't Go Teenager

Of course, we'd love to go back in time and become teenagers again. If your teen daughter's clothes fit you, you are just too lucky. But not everything's bad with adulthood. There's a special charm in an adult woman. We should choose elegant clothes that are more suitable for adult women.
5. Don't wear Stilettos
There are far too many options for different kinds of shoes in the modern world. Let's not go back to those painful walks all over again.
6. Don't Follow the Fashion Trends blindly
Fashion is always changing. Choose your own style that you believe will make you look younger, emphasize your best features and is made only for you. Be the trend, rather than following it.
7. Don't wear bras of the wrong size
Bras can be difficult and sweaty and uncomfortable, but most of these can be just tackled by wearing a proper bra size. Choose your bra properly. Wrong sized bras look vulgar and it can cause a lot of health problems. Plus, we don't need the repeated adjusting!
Avoid doing any of these like the plague. We want all women to look beautiful, stylish and confident. We are only old if we start believing it. So, let's be young again!