12 Things to Know If You Love an Over-Thinker
Maybe overthinking doesn't sound like a big problem to you, but trust me after reading this article you will think it's completely opposite.
Overthinking can cause indecision, anxiety, stress and insecurity. Being a chronic over-thinker is difficult and loving one can be even more so.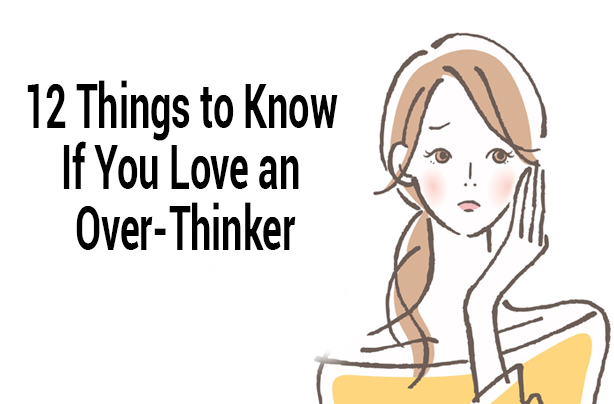 Here are the things you should know if you are in a relationship with the great thinker:
1. Telling your partner to stop thinking too much is like telling them to stop breathing. This is not a good idea.
2. An over-thinker appreciates honesty, transparency and of course loyalty.
3. Remember your actions must be always consistent with your words, values, and identity. Otherwise, the over-thinker will have doubts.
4. Over-thinker is a pessimist. So be ready to show them the bright side of life.
5. Never rush an over-thinker. This will only make them anxious and stressful. Commitment might come more slowly with an over-thinker.
6. Try not to judge your partner when he/she is over-thinking. Encourage your partner to say their thoughts and feelings out loud. This way you might help an over-thinker to decide faster.
7. Their mind is already playing games with them, so you should stop doing the same.
8. Over-thinkers are easily overwhelmed, so give your partner the required time to process information.
9. Sometimes, an over-thinker needs to make more plans to feel safe and to be sure in a particular situation.
10. Try not to become annoyed or angry if your over-thinker needs constant reassurance. See this as they care for you too much.
11. An over-thinker thinks in details. Humoring your partner's need for detail will help to alleviate their anxiety.
12. An over-thinker asks more questions than most do. Just remember, the over-thinkers just need more information to feel more secure.