6 Year-Old Dancing Boy Meets Professional Tap Dancer on the Stage and They are Amazing
Luke Spring is only 6 years old but he is absolutely great dancer for his age. His dancing skills will leave you stunned!
In the video below, you can see Luke, standing alone on the stage, but very quickly he was joined by his adult instructor. What the two dancers made is absolutely amazing!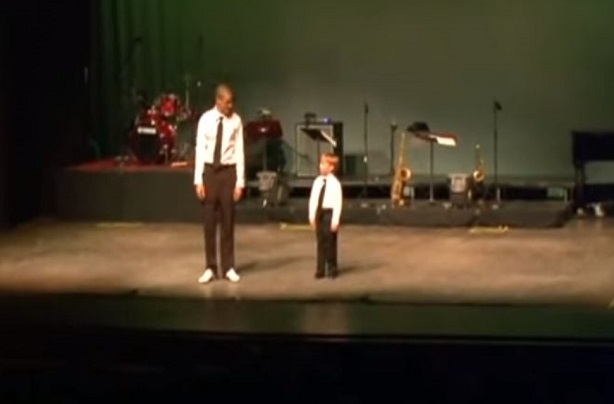 Justin M. Lewis joined Luke on the stage at the D.C. Tap Festival so that they could show the crowd their amazing dancing skills. The young Luke has been dancing since he was 4, also his teacher has started at very young age. Justin was doing his best to pass his skills off to Luke, and his efforts are definitely paying off!
Take a look at the video below and see these two professional dancers. They are absolutely amazing performing together.