8 Wedding Planning Dos and Don'ts To Swear By
Planning a wedding is, for many, a once-in-a-lifetime experience, but it comes with a lot of organising, negotiating and problem solving. While it's important to dream big, it's also crucial that you follow these simple wedding dos and don'ts.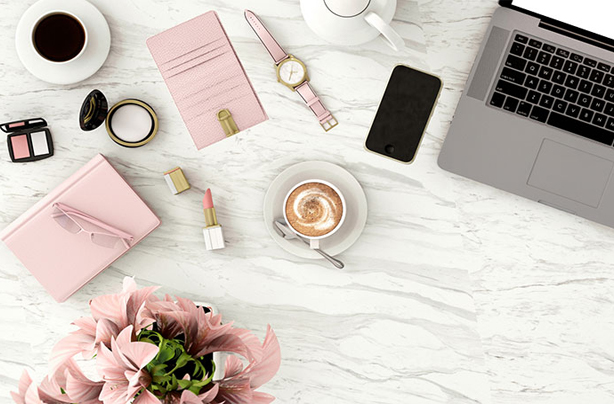 Good luck!
Do: Set a budget, and stick to it
The moment you get that engagement ring on your finger you will be in Wedding Planning Mode. Suddenly, everything you look at in magazines, every song you hear on the radio, every romantic movie you watch, you will look for inspiration that you can use for your big day. And that's how it should be – it's incredibly exciting!
However, before you run away with your big ideas, there is one thing that you should do first: decide on a budget. This should be a realistic number that you and your husband/wife-to-be can reach without filing for bankruptcy, but is a number that will allow you to have your dream wedding day, too.
Don't: Have a large scale destination wedding
The temptation to have your wedding on the Amalfi Coast in Italy is great for many of us, but if you want all of your family, friends and extended relatives there to celebrate with you, you may have to rethink.
Asking people to fork out large sums of cash on travel and accommodation in order to attend your destination wedding isn't realistic, and you will probably only have a handful of attendees. But, if you're set on marrying on the beach in the Seychelles, for example, you could compromise by having a large engagement party on your home turf and an intimate wedding ceremony. Or, simply save your dream destination for your honeymoon.
Do: Stay in touch with suppliers
Planning a wedding involves coordinating a lot of external suppliers: caterers (if your venue does not have in-house catering), the florist, entertainment, photographer/videographer, stationers, designers, hair and makeup artists, tailors, DJ, live band, etc. Some vendors you may book up to 8 months before your big day, but you should endeavour to maintain an open dialogue with them throughout the lead up to the wedding. This way, you can communicate any changes with guest numbers or budget, or obstacles that you may face, and come the big day everyone will know exactly what is expected of them. This is the recipe for a smooth-running wedding day.
Do: Hire comfortable seating
It is customary for a wedding venue to provide plenary seating for guests, but it is crucial that you check the seats are comfortable enough for your guests to sit on for long periods of time.
Wedding days are long – from the ceremony, to the speeches, to the dinner, to the evening reception – and you want to ensure that your guests don't become restless or irritated throughout the day (especially if there will be elderly guests). If you fear that the venue's seating isn't up to par, you may have to hire in some external furniture, so that you and your guests can have the most fun possible.
Do: Schedule time for guests to get from A to B
Most weddings involve a lot of moving around, especially if you are having your ceremony at one venue and your reception at another. So, when you're creating a schedule for the day, factor in the time it will take your guests to get from one place to another.
This includes allowing time for guests to find their seats after the photographer has finished taking photos, and if you're inviting more guests to join for the evening reception, allow enough time for your original guests to finish the Wedding Breakfast and for the food to get taken away before the other guests arrive.
Do: Be strict with speech timings
The speeches are one of the most moving moments of any wedding day. They are a chance for your loved ones and your husband or wife-to-be to express their love for you as well as funny anecdotes and memories. However, speeches have the ability to ruin a day if they go on for too long.
To ensure none of your guests become bored during over-long speeches, and that the energy is remains high, limit your speakers to 20 minutes each – no longer.
Don't: Have an open bar if you're budget conscious
One of the biggest mistakes couples who are budget conscious make is having a free bar during the entirety of their wedding. They may have had the perfect day, but being lumped with an extraordinarily large bar tab at the end is enough to tarnish the memory.
While you should offer your guests alcohol during cocktail hour (when the photos are being taken) and during dinner, it is wise – and not unusual – to ask them to pay for their own drinks after dinner has ended and the evening party commences.
If you really want to avoid asking your guests to pull out cash from their glamorous wedding attire every time they want a drink, you could talk to the venue catering about offering a certain beverage to the guests for free, at a reduced cost for you.
Do: Have a live band
One of the most important aspects of any wedding is the entertainment. With the right music playing from the ceremony through to the small hours of the morning, you and your guests will have a night to remember.
If you're unsure whether to hire a DJ for your big day or a live band, you can be certain that the latter will create a more special, more intimate and more sophisticated atmosphere than a DJ could. Professional live wedding bands can play a plethora of genres and songs, and you can even customise the band to have as little or as many pieces as you want (and as your budget allows). For example, you could choose to have a wedding violinist and cello duo, or you could opt for a 8-piece big band.
Concusion
Planning a wedding is one of the most exciting things a person will do in their lifetime, but it can also be very stressful. In order to juggle everything on your wedding list, it's important to remember not to take on everything yourself. Delegate some jobs to your husband or wife-to-be as well as to your bridesmaids and groomsmen, and you will be able to enjoy the process as much as possible.
Congratulations!