January Full Wolf Moon: A Time of Forgiveness and Transformation
On January 1st, 2018 will be the first full wolf moon. Happy New Year!
At the beginning of the New Year there will be a full moon also called Supermoon or wolf moon. This moon is referred to as the wolf moon because its name after howling moons.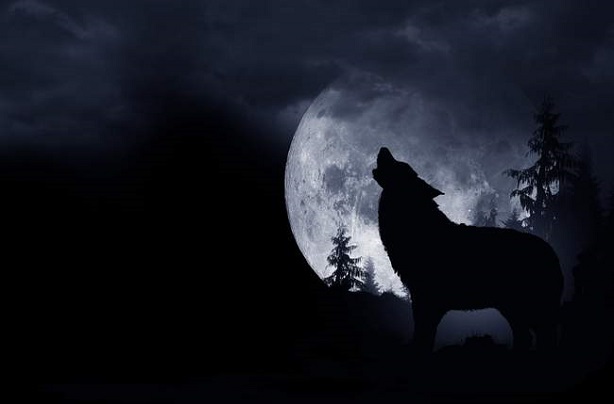 There will be tons of energies surrounding us with this full moon. We will be reborn and transform into something a little bit unfamiliar. Be aware of this energy!  Before this full moon occurs, you need to be sure your energy is as it should be. If you are not prepared you will become overwhelmed and likely do some stupid things. Remember, when you are in the middle of a transformation, lots of mistakes can be made. Try to avoid making mistakes!
When the wolf moon reaches its full phase it can also bring some confusion. You will be pulled away from different things and people. Two halves of you will turn against one another.
This moon is going to be so bright and will hide all other objects in the sky. This could easily be the second most important astronomical event of the year to come, so try not to waste the energy that this moon gives you. The first full moon is all about love and forgiveness, but also transforming and overcoming.
AstrologyKing reported as follows on this full moon to come:
"At 11°37′ Cancer Sign, full moon January 2018 make one single challenging aspect to Venus. This forms the spine of a kite formation shown in the chart below. The full moon opposite Venus represents a problem that needs solving. The harmonious blue aspects show the spiritual, mental and physical skills that will allow you to rise above your limitations and fly high.
Full Moon opposite Venus increases your need for love and affection regardless of the consequences. Close emotional contact could be so important that you would lower your standards to not feel alone. Different expectations or needs between two people may cause problems. This will expose any simmering relationships tensions which can then be worked through.
This same dynamic will apply to personal disagreements and major conflicts. The full moon will shine a light on the differences between rivals. The red backbone of the kite pattern shown below represents the stumbling blocks to peace. The many harmonious blue aspects show peaceful solutions to wars, just as much as they show true love between partners".
Source: AwarenessAct