Major Roles Played By a Reputed Optometrist
Your eye is one of the most precious sense organs which no one wants to lose. Whether you are born with an eye related problem, or you met an accident, or your eye health deteriorated with passing age, there can be multiple eye related issues which are to be treated ASAP. The only way to get your eyes treated in the best manner possible is by getting an appointment with the well-trained optometrist. Now, these experts have their separate clinics, which are always booming with new patients. Before you become one such patient, make sure to learn more about the major roles captured by these pros first.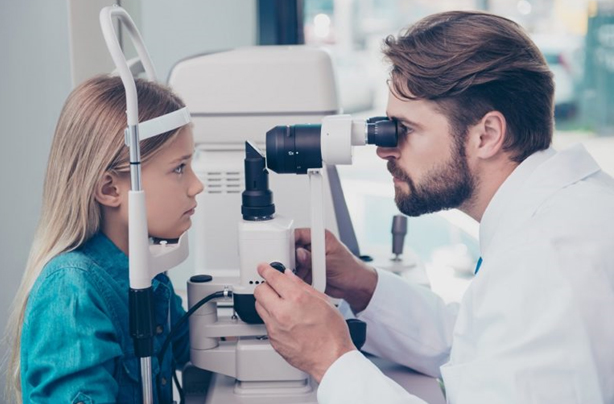 Heading Towards The Specialized Roles:
Specialization in any specified practice field like geriatric care, pediatric care, and contact lenses will be one of the major roles played by an optometrist. It will definitely allow experts to focus right on the scope of their practice.
-Such kind of specialization will always require completion of the year-long residency programs after covering the basic optometry school.
-Some optometrists specialize in sports vision as well, so that they get the chance to work with the athletes and cover their vision needs.
-Some gain proficiency in low vision therapy too noted for the visually impaired people.
The optometrist might be relying on the occupational vision, which will help the workers to just reduce or eliminate the eye strain at work.
Some other options placed under specialization segment may be research and teaching.
Some Basic Duties They Follow:
So, you have made plans to get an appointment with the optometrist because you are facing some issues with your eyes. But first, let's just learn more about the basic duties that these experts are supposed to cover. It will literally help you to know what these experts can provide you with, and whether you have made the right choice with them or not.
-These experts are supposed to perform vision tests and then analyze the results. You further get the chance to diagnose the sight problems with them by your side. These experts are likely to help you know if you are suffering from farsightedness or nearsightedness, and any other disease like glaucoma, cataract, etc.
-You must catch up with the pros if you can't see properly. They will prescribe you with the eye glasses, contact lenses and some other medications just to get you vision back on track. The optometrist can further offer you with treatments like low vision rehabilitation and vision therapy at the same time to maximize your eye health.
-Join the expert to get pre and post-operative care after you have gone through eye surgery. After the day of surgery, the experts will be the one to check and examine the current condition of your vision, how you can accelerate recovery, and what precautions you need to take till the time your eyes are completely healthy.
-They are here to help in evaluating patients for any diseases like diabetes and will refer them to some of the other healthcare providers as well. They are the ones to promote eye health as well by just counseling the patients. They will explain ways to clean and wear lenses for clearer vision every time.
Call For The Best Ones:
It is really important that you check out the credentials of optometrist first before you give them a call and book an appointment. There are so many of them available locally and all claim to be the best. Make sure to go through all the available names and then research for their credentials before subjecting for the right help.