Natural Ways to Get Rid of Toothache
Toothache is the type of worst pain that people never want to have because it steals away all the concentration and doesn't allow you to work more! In simple or few words toothache ruins the full day! It is the unbearable pain that disrupts your routine work, no matter how mild they are. Having this insufferable pain is troublesome when there is not any dentist.
Many individual not agree to visit the dentist not just because it is painful, but because professional dental service is extremely pricey. That's the reasons people probably asked on another how to get rid of toothache without visiting a dentist.
Luckily, there are plenty of toothache remedies that help to treat this unbearable pain. Before knowing about these remedies, know each & everything about toothache!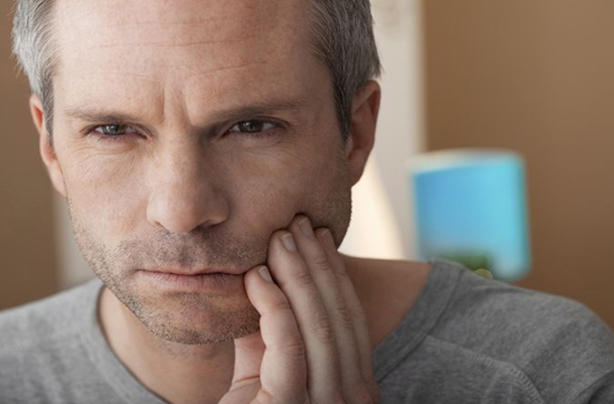 Types of Toothache:
The given are the most common types of toothache:
Sensitivity to Hot or Cold
Acute or Constant Pain
Severe Gum Pain
Dental and Non-Dental Causes of Toothache:
The dental and non-dental causes of toothache mentioned below:
Dental Causes of Toothache:
Tooth Damage
Tooth Decay
Gum Disease
Cavity
Non-Dental Causes of Toothache:
Sinus Pain Infection
Cluster Headache
Heart Attack
Diabetes
Viral Infections
Never Diseases
Drug Abuse
Vitamin Deficiency
Toothache Triggers:
Cold Drinks or Foods
Sweet Foods
Biting Down on Anything
Putting Pressure on The Tooth
Symptoms of Toothache:
Pain While Chewing
Hot or Cold Sensitivity
Bleeding of Gums or Around Teeth
Swelling of Teeth or Jaw
Injury or Trauma
Well, get a toothache relief with the ease of home remedies for toothache. Here we provide some evidence-based toothache remedies through which you can readily get rid of severe tooth pain. According to gotoothache.com, if you hit by toothache suddenly, then the prior thing to adopt natural remedies as natural remedies have no side effects.
How to Get Rid of Toothache – Evidence-Based Toothache Remedies:
Well, get rid of severe tooth pain with the ease of these toothache remedies:
Clove Oil to Treat Toothache:
Clove oil has an active chemical known as eugenol, it acts as an anesthetic and antibacterial agent and combat with infections which cause toothache.
What You Need:
What You Have to Do:
Pour a 2 to 3 drops of clove oil on tissue or cotton swab
Then, you have to wipe it over the gums at the point of the pain, allow the clove oil to sit on properly
You ought to apply this essential oil on the affected tooth "maximum 4 times every day."
Vanilla Extract as Toothache Remedy:
Vanilla extracts work as an effective healer because it contains antioxidant properties. You can easily diminish pain with the assist of this remedy.
What You Need:
Vanilla Extract
Cotton Swab
What You Have to Do:
You have to dab a little amount of vanilla extract onto your fingertips or cotton swab
Then, directly wipe it on the affected tooth for several minutes
You ought to apply the vanilla extract on a daily basis "maximum 3 times a day."
Baking Soda for Toothache Relief:
Yes, baking soda is the natural ingredient which is going to provide you instant pain relief. It has very powerful antimicrobial capabilities which act as a healer and alleviate the pain that associated with an aching tooth.
What You Need:
Baking Soda
Water
Cotton Ball
What You Have to Do:
Take an empty bowl, add 2 tsp of baking soda and little amount of water, mix them well to make a thick paste
Take a cotton ball, soak it in the water and then cover it with the baking soda
Then, wipe this cotton ball on the affected tooth maximum for 5 minutes
You have to repeat the same toothache remedy a few times a day to get immediate results
Alternatively:
Get a small amount of water and include little quantity of baking soda in it, mix very well
Then, you ought to use this mixture of baking soda as a mouth rinse
Tea Bag to Stop Toothache:
It is the standard folk remedy for toothache that works great. Tea contains astringent tannins that contain anti-inflammatory properties which act as reduce swelling & provide you temporary relief.
What You Need:
What You Have to Do:
You have to moist the tea bag with the water
Then, place the bag inside your mouth and hold it against the tooth for several minutes until the pain lessens
You have to apply moist tea bag maximum 2 times every day or when required
Hydrogen Peroxide to Stop Tooth Pain:
Exactly like salt water, you're able to rinse the mouth with hydrogen peroxide. Additionally, it protects the gums around the tooth and can offer instant relief. It can combat infections and germs that cause aching in the tooth. Follow the below way to relieve pain and inflammation. Apart from a toothache, it also helps to remove plaque and heal bleeding gums.
What You Need:
What You Have to Do:
Take a small glass, add only 3% hydrogen peroxide with equal parts of water, mix very well
Once hydrogen peroxide diluted, then you have to rinse your mouth with it thoroughly
Keep repeating this hydrogen peroxide remedy when required
Onion to Treat Tooth Pain:
Onion is a natural ingredient with prominent antiseptic and anti-inflammatory capabilities. It alleviates the throbbing pain, fights bacteria that cause toothache, and reduce inflammation. Onion remedy works great to treat severe toothache.
What You Need:
What You Have to Do:
Take a small piece of raw onion and place it on the hurting tooth
Then, you ought to chew an onion for several minutes
You have to repeat this remedy at least twice a day to alleviate the throbbing pain
Well, these home remedies for toothache is evidence-based and best to get emergency toothache relief. Good Luck!