Ology Bio Services
Founded in 1999, Ology Bioservices is an integrated biopharmaceutical company that focuses on
development and manufacturing biopharmaceutical products and medical devices. Since day one, Ology
Bioservices has been supported by grants and contracts from many U.S Government agencies like DoD,
NCI, BARDA and NIH. Their hard work and dedication helped the company rise to success and now it has
more than 200 employees and many locations across the United States.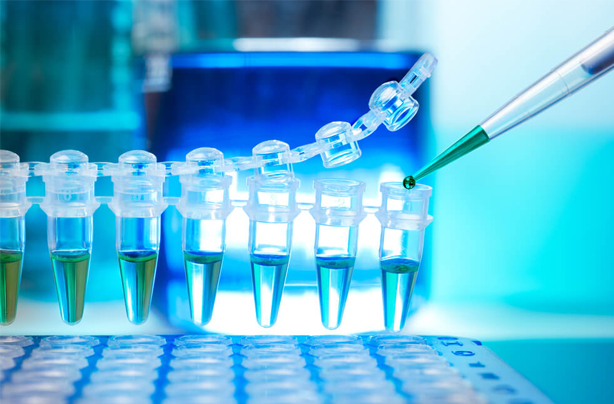 The company specializes in research and development, Current Good Manufacturing Practice
regulations enforced by the FDA(CGMP) and non- CGMP, process development and manufacturing
biologics through commercial stage. The company Biosafety level is 3, which makes it ideal for virus and
vaccine manufacturing. This shows that the company has a proprietary vaccine delivery technology and
many platform expression systems available to their clients at any time. The company has even recently
developed platform technologies that can produce biological products such as antibodies, gene
therapies and proteins.
Ologybio are focused on manufacturing only high quality biopharmaceutical products for their partners.
They offer great conditions, process development, quality control testing, CGMP manufacturing of bulk
drug substances, optimization, scale-up and production and proprietary platform technologies.
The company's analytical services in their Quality Control laboratories consist of analysts and scientists
that have more than 50 years of cumulative experience. Some of their services include method transfer,
method development and method validation. Their Quality Control laboratories also include
microbiology, Analytical chemistry, cell assay and stability laboratories, all controlled by standard
operating procedures that are unique to their Quality Laboratories.
Ology Bioservices also have a bioanalythical lab that has incredible experience in developing and
working with biological products such as vaccines, biosimilars and biomarkers in different therapeutic
areas. Their bioanalythical team has scientists that have more than 10 years of experience in
bioanalytical method development, validation and sample testing. Their services are approved by the
Department of Defense which demonstrates the quality and integrity of their clinical and non-clinical
data.
The company has managed to develop a vigorous Quality Menagement Systems based on the Current
Good Manufacturing Practice regulations enforced by the FDA. They always their clients with highest
quality of products and services.
The company's two main facilities are located in Florida and California. Ology bio company in Florida
operates in 183.000 square feet and it's a multi-purpose, multi-product biologics facility, that's ISO 9001
certified and operates in compliance with the Current Good Manufacturing Practice regulations
enforced by the FDA. The Florida facility provides: CGMP cell and viral banking, analytical testing,
process development and scale-up and CGMP manufacturing that can handle pathogens up to BioSafety
levels (BLS3). The facility in California is planned to be opened in late 2021. It will be 35.500 square feet,
manufacturing facility for cell-therapy and x vivo gene. It will also have ISO 9001 certification.
The incredible company that's bee growing every day, has always been highly successful in obtaining
Government contracts and grants. They have managed to obtain more than 1 billion dollars for the
advanced development and drug manufacturing. Ology Bio has a great importance in the fields of both
healthcare and national security. They work side by side with the U.S Department of Defense,
Biomedical Advanced Research and Development Authority(BARDA) and the National Institute of Allergy
and Infectious Diseases to create advanced medical countermeasures to protect the American
warfighter.
Since day one, Ology Bio's goal has been to manufacture only the highest quality biopharmaceutical
products for their partners and they have managed to keep their mission going for 22 years. Their
hardwork, their estimated scientists and experts managed to make this great company one of the
leading Contrat Devlopment and Manufactoring Organizations on a global level!