Relief Factor: Does it Really work for Joint Pain?
Most of us come to realize we are responsible for maintaining our joint health when we get older. In fact, in progressive research by the Center for Disease Control and Prevention, medical records show that in 2002, over 10.5 million people in the U.S. struggled with severe joint pains. In 2014, the number raised to 14.6 million people. Now, adding arthritis to the statistic (which by itself is among the leading cause of joint pains,) and other conditions, the CDC says the numbers are projected to rise to 78.4 million by 2040.
To ensure optimal joint health, it is important that individuals maintain  healthy body weight, avoid activities that could push their joints beyond the limit and ensure proper body mechanics.
Besides that, dietary supplements like Relief Factor promise to help maintain proper joint health in addition to relieving joint discomfort and pains.
About Relief Factor
According to its manufacturer, Relief Factor is specifically designed to help deal with body discomforts in the areas of muscle and joint pains. The supplement is formulated from hand-picked ingredients that have been widely studied in relation to relieving body inflammation and severe joint pains.
Naturally, your body is supposed to fight inflammation and manage pain on its own, but it reaches a point where it needs support, especially as it ages. That's where this product comes in and it claims to be a safer alternative to most over-the-counter pain medications.
Relief Factor was developed by a team of doctors who wanted to make an organic formula that would help manage joint pain and inflammation. These efforts were made more successful due to the available information about arthritis and studying the root causes of other joint related conditions.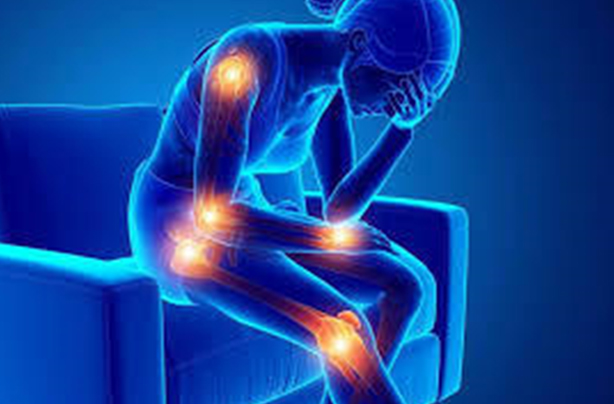 What is the company behind Relief Factor?
The producer of Relief Factor is a company called Promedev LLC. The mother company, Longevity Medical Clinic, is based in Kirkland and has other subsidiaries in Washington, USA.
Besides Relief Factor, the producer is known for manufacturing a number of other health products, some of which target the nervous system and immune system.
They claim to have been in operation for several years now and that their dietary supplement products have gathered a huge following and thousands of positive reviews.
What are the Active Ingredients Used in Relief Factor?
Many of the ingredients contained in this product are well-known substances for use in joint pain relief. The active Relief Factor ingredients are listed on the product website and include the following:
Icariin – Icariin is extracted from either barrenwort, horny goat or Epimedium. As the main ingredient, this flavonoid compound is said to have lots of benefits, especially in regard to managing joint pains. Icariin is also said to promote tissue health by helping to maintain proper production of nitric oxide and support good blood flow.
Turmeric – A common ingredient in muscle building supplements. It's said to supply the body with phytosome, which may enhance bioavailability and nutrient absorption. Turmeric is also associated with helping the body's response mechanism to overexertion and enzyme balance.
Resveratrol – Involved with controlling free-radicals in the body, which may play a role in helping the body's inbuilt response to biological stress.
Omega-3 – This is known best for promoting natural healing in body tissues; findings also link this ingredient to the ability to initiate a natural immune response and normal gene expression.
 Is Relief Factor effective in relieving joint pain?
As a joint health supplement, this product has received quite a number of good reviews, looking at customer comments across the board. However, as with many other supplements, it seems like a few users didn't get exactly get the specific benefit they expected from it.
Relief Factor uses all its active ingredients synergistically to downgrade or relieve pain, according to the manufacturer. Biologically this means it strengthens the body capacity to handle inflammation naturally. This product might:
Help to manage nerve pain and ordinary muscle discomfort around joints.
Play a role in supporting overall tissue health, including bone, cartilage, and joint fluids health.
Maintain muscle and joint health over the long term.
Deal with inflammation from severe injury as well as support how the body handles the response to discomforting signals.
However, these shouldn't be the only deciding factors when it comes to choosing the right joint capsule to buy as many products claim to offer the same advantages. Getting a firsthand experience of what Relief Factor can do for you personally is the best way to know how well it works.
Click Here To See the Best Joint Pain Supplement
Are There any Drawbacks in the Relief Factor?
Even products that use natural ingredients, such as Relief Factor, can cause allergies in some users and in addition to this, it may work faster and more effective for some people than others, depending on the severity of their condition.
The product also seems to omit the inclusion of certain essential minerals and vitamins in the list of its ingredients which may put it at a disadvantage in comparison to other joint pain relief products.
Relief Factor Pricing
The 'quick start' package (which contains 49 packets) costs $19.95. If you opt into the auto-replenish subscription mode after your initial purchase, the price is $79.95 per 60-packet. A single order of the product costs $93.95.
Conclusion
Relief Factor appears to be a promising anti-inflammatory solution since it claims to help manage pain from its roots. Most diet supplements say they do alleviate pain but not from the actual source, that's why many people are likely to consider this stuff.
However, it is clear that this formula does not promise to cure the cause of the joint pain. Certain types of pain are better dealt with by treating the actual cause, that's why in some cases doctors recommend surgery to correct maybe a constricted blood vessel, muscle or vein that's causing the pain.
While the claims by the manufacturer of Relief Factor may be true, and that using it in the long term could completely wipe out certain pains from the user, it's also possible that the same kind of pains can be managed by simply getting enough sleep and eating anti-inflammatory diets.
Nonetheless, in cases where natural remedies don't work, people can try other better-rated pain relief supplements, especially those that use natural ingredients because those may have lesser or no side effects.