Screen Time Limit App – 4 – Years Old Girl Undergoes Eye Surgery Due to Excessive Cell Phone Use
In Thailand, a curious case went viral on social media. A 4-year-old girl underwent eye surgery to avoid losing her vision. According to the father, Dachan Chuayduang, the myopic condition has worsened thanks to the abusive use of smartphones profoundly. Or  'the devil's screen,'  as he refers to the phone.
The case shocked several people and raised a serious debate about the impacts of the use of technology on our health. According to experts, children should not spend more than an hour in front of smartphone screens. Adults should not spend more than two. The impact of this type of eye exercise can be more harmful to a child than to an adult.
Dachan feels very guilty for the neglect that led to his daughter's surgery: "It happened because I didn't take care of her."
Many parents end up handing the smartphone to a child's hand to entertain them during their chores. But, as it seems obvious, this is not the best way to educate your child. After all, you may be putting his health at risk, not only visual but psychological as well.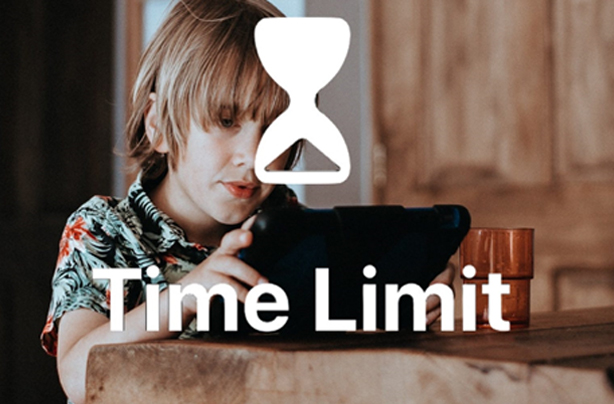 Smartphone addiction
Smartphone addiction is widely debated and criticized by society. But are we talking about it enough when it comes to childhood? It's not just Dachan's daughter, millions and millions of children around the world use smartphones every day. Now, is it possible to reduce the time spent on cell phones during childhood and be able to prevent addiction? The answer to the question is YES. Through some basic rules to avoid smartphone dependence,  you can reduce toxic use by children. With that, there are specialized screen time limit apps offered by tech experts such as FamilyTime. The app allows parents to manage kids' screen time as per their preferences and decide their exposure too. With the app in hand, parents can do a number of monitoring tasks and apply parental controls where needed. Here is what the FamilyTime screen time limit app allows parents to do:
View complete communication history of their kids
Monitor their call logs to see who do they talk to
Check their phone book to see details of the contacts saved
Watchlist suspicious contacts to receive alerts
Check web browsing history to know what web pages do their kids see
Activate internet filters to keep kids safe from unwanted exposure
View the list of installed apps to see their app usage
Limit time of app usage as per the need
Block the apps that they find inappropriate
Lock their phone to limit screen time appropriately
Schedule auto screen locks to manage their screen time effortlessly
Track their location
Geo fence places and receive auto alerts from them on entering or exiting those places
And much more. There is a long list of features offered by the FamilyTime app. All these features are related to monitoring and parental control. To explore the app yourself, give it a free try. You can get the trial version of the app from the app store on your phone. So visit the app store now. You can also get it in a jiffy from the buttons given below:
This care is needed for adults as well. The difficulty we have to let go of the cell phone is known by the famous term FOMO (Fear of Missing Out or Fear of losing something) – which defines a generation – ends up being decisive for our extremely addicted and toxic relationship with communication devices. The various criticisms that we have of the system and the way in which we organize our private lives are valid. After all, we have de-escalated our social relationships in exchange for the experience of always being connected.