The Best Summer Camp Themes- Brought to Life by Bricks4kidz
When it comes to learning true things in life, it cannot be done in theory. Sure, books are a vast. Never-ending treasure and contain infinite wisdom within. But no amount of theoretical wisdom and words can teach you what a real life test does. Reading a 400-page book might open your mind to the widest of horizons on the planet, but that'd be nothing if compared to changing a flat tire.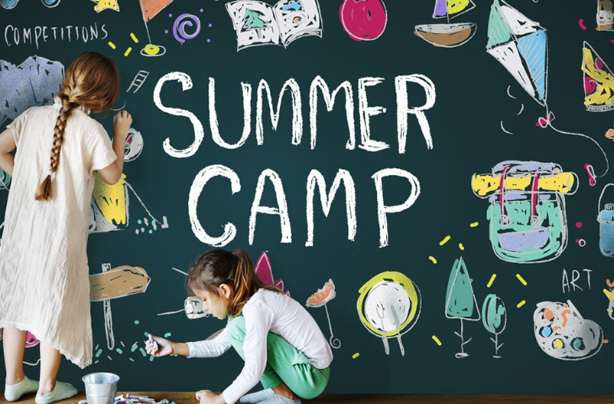 No matter how much of bookish wisdom we obtain, we've got to have the practical experience too. That's why, summer camps are crucial in overall development—especially when kids are young. That is why Bricks4Kidz hosts the funniest, most exciting and thrilling summer camps that help kids in their overall development and feed their mind some brain food.
Bricks4kidz hosts the best Summer Camps ever! When it comes to summer camp themes, Bricks4kidz has everything for everyone. Here are the best summer camp themes that Bricks4kidz offers, keeping in mind what kids love and what they go gaga for:
Lego Star Wars Camp
It's not just about the force being with the little ones—extra force brings in extra fun! The Star Wars Camp by Bricks4kidz in Atlanta is made for those Jedi's at work as they use the dark side of their brain to build spaceships, weapons and what not. All the Stormtroopers unite!
Lego Super Heroes Camp
Ever heard of the Earth's mightiest Superheroes signing an amnesty to defeat the dreariest of super-villains? It's happening, folks—Bricks4kidz wants the kids to join the grandest battle of them all. With the best of Marvel and DC Superheroes, get ready to witness Captain America and Superman team up to defeat Thanos and Lex Luthor.
EV3 Lego Robotics and Coding Camp
Bricks4kidz uses top of the line Lego sets for all summer camp expeditions—because the kids need to play with what's new. The latest Lego set added to their arsenal is the EV3 Robotics—learn coding the right way by building high-tech programmable robots. After that, kids get to test these mean machines too!
Angry Birds Camp
The world of Angry Birds and Bad Piggies is a huge fantasy for kids around the world. Ever thought of a real-life (we mean life-sized!) version of Angry Birds? This fun-filled summer camp would challenge little adventurers as they get to shoot their birds into the air with catapults and slingshots. Build new birds with Lego and power them up.
BatLeague: Heroes & Villains
It's time set afoot in the Arkham City—a scary town with dark secrets, evil villains and a powerful Superhero. Step into the BatMobile and fight crime in Gotham City. Be one of the good guys and jump into high-tech BatMobiles and Bikes. The Joker is looming somewhere in the dark and only you can hunt him and his goons down. Kids use their imagination and build the best of Batman Scenarios with Batman's heroes and villains.
Space Adventure Camp
Being an Astronaut is all about looking beyond the horizon and launching oneself into space. The NASA and Star Wars inspired summer camp by Bricks4kidz is all about Lego sets that'll blast the kid's imagination off the stratosphere! Real life space exploration stories and awe-inspiring mission reports might give the kids a new dream to look up to. Let's not forget the Star Wars themed videogames, treasure hunts and of course—an otherworldly launch of imagination off the ground zero straight into space!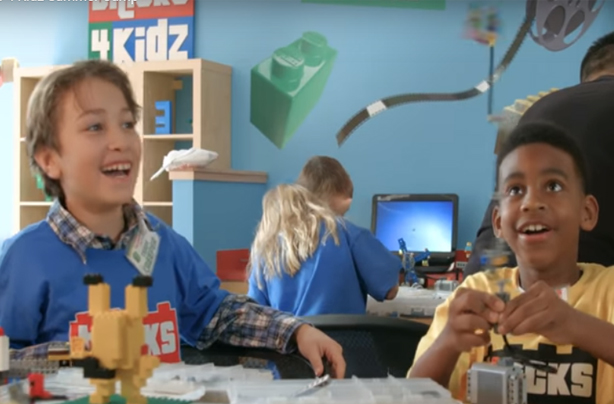 Minecraft and Lego Camp
If you've ever heard of Minecraft, you know the game is all about expanding the walls of your imagination to design vehicles, buildings and whole cities. It's almost like a virtual version of how Lego bricks work, and this zealous summer camp gives kids the real life Minecraft experience. From DIY Shelters to fun-filled mob wars, make the most of it all with Lego bricks. New challenges await the kids every passing day as they get to build what might be a key piece of the Minecraft battle.
Ninjago Ninja Camp
Lego Ninjago was (and still is) one of the most explosive Lego sets to ever hit the shelves. Believe it or not, there's something about Ninjas which entices kids to the core. With Ninjago figurines and play sets in front of them, they'd be totally engrossed in Ninjatown—drawing out imaginary Katanas, tossing around Lego-made Shurikens and masking their faces like a real ninja does. Ninjago is such a big hit amongst kids that it even got its own feature film.
Go Summer Camping the fun way—go Bricks4kidz!
Summer camps are all about joy-filled times, interactive lessons, real world experience and of course, developmental learning. Choose a Bricks4kidz summer camp and give your kids the best camping experience they could ask for!