Access Song Lyrics the Moment You Need Them with the Best Song Lyric Apps
I always like to make sure I have the right lyrics to my favorite songs so I can learn to sing them well. Occasionally, I like to put song covers on YouTube, so it's important that I have the right words. I heard through friends that lyric apps might be the way to go, but I was honestly having a hard time finding apps with the correct lyrics or ones that could do more than just offer lyrics; I wanted apps that could also help me improve my performances in some way.
I almost gave up out of frustration, but then I just happened to come across a website that had a top 10 list for the best song lyric apps and I thought I'd give it one last try. I was going to give up if none of the apps panned out. However, I'm so glad I didn't quit because some of the apps I found on that website are my most used apps today.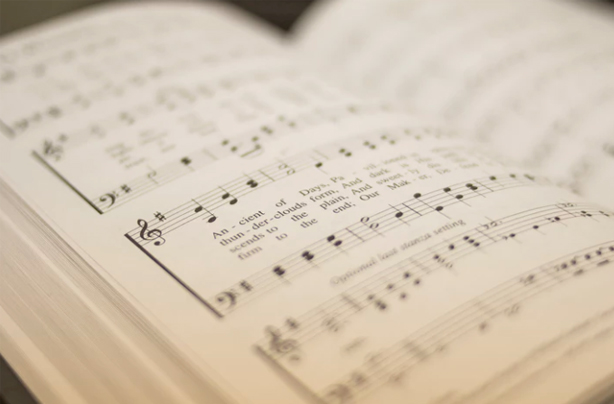 Best 10 Apps for Finding Song Lyrics
Not only does each app provide song lyrics, there are also other features that I can use to be a better singer and expand my knowledge of the music that's out there. I'm so glad that I found these apps and I knew right away that I needed to share the good fortune with other music-lovers out there!
Play Your Favorite Songs on the Guitar with FourChords
FourChords is a great choice if you have an interest in learning how to play a particular song on the guitar. There is a wide library of songs and tools which make it easy to learn to play as a beginner, including song lyrics and chords, guitar tuners, tutorials, and backing tracks. Not to mention, you can get instant feedback on how to improve so you can accurately master your favorite songs. There's also a wide assortment of genres like pop, rock, country, children's music, and Christian rock.
Know that a subscription is required if you want totally unlimited access to the premium catalog and weekly song additions. You are able to access some music for free, but the selection is limited.
Identify Any Song with Shazam
Shazam is incredibly helpful because you can get information and lyrics for the songs that happen to be playing around you; all you have to do is tap a button to let the app "listen." The app will also link you directly to the music video so you can easily watch it without having to search all over the internet. And, as if that's not enough, it does more than just identify song lyrics. It can also identify non-music items like books, posters, and magazines – you just have to snap a quick picture of the thing that interests you.
There is such a wide variety of identification tools for finding information on songs and other media that it may be slightly overwhelming, especially if you're only looking for a song lyrics app. You'll want to decide if having the extra tools is worth it to you or not.
Access the Song Lyrics You Want Offline with Ultimate Guitar
Ultimate Guitar has more than 800,000 songs in its library, complete with lyrics, that you are able to play on the bass guitar, ukulele, or acoustic guitar, and this is what makes it one of my top favorites. You have the ability to save your favorite song lyrics and chords so you can access them offline if that's something you want. And, if you tend to be more hands-on, you can even edit some of the chords and lyrics to match the feel of how you like to play the song.
Even if you're only interested in a specific style of music, genre, or artist, Ultimate Guitar will require you to fill out your music preferences in your profile so it can recommend songs to you. This can be mildly time-consuming, but it will make finding new music easier, so it's up to you to decide what matters more.
Conclusion
I'm so psyched that I found these apps. They've been impressing me way beyond my expectations and I really think my music and song covers have been improving because of it. If you're looking for an app that offers reliable song lyrics plus a little something extra, then you seriously need to try at least one of these apps.