Getting Your Child Into The School Of Your Preference
From choosing a school that will best suit your child to understanding the application process, finding a spot for your little one at your preferred school can be pretty overwhelming; however, that does not mean that it has to be that stressful. From the start point traveling making an appeal for your child, we have got you covered. You will be taking your child's 'first day at school' photo sooner than you even know it.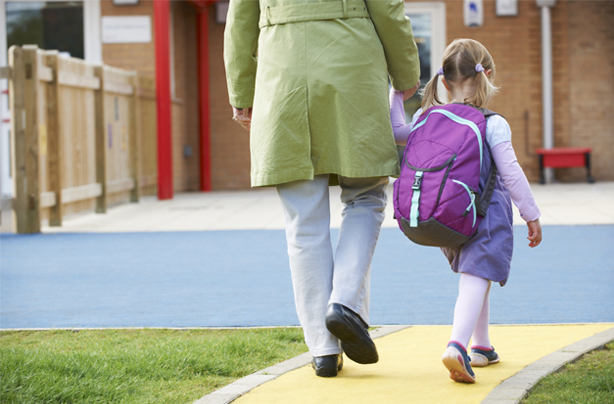 Research
Do you have an idea of the schools you'd like your child to attend before even the date application forms should be submitted? If you do, then you are on the right track as this will allow you to understand the admission criteria and process of the different schools you are considering, allowing you time to scout each school and learn their pros and cons.
Consider visiting the Department of Education website and putting in your address. This will provide you with a list of schools that are nearest to where you live.
If you'd like to know more about each school you are considering, read their Ofsted Reports to see how it is judged by inspectors.
Strive to know more about each school's admission criteria and process beforehand and scout out all their pros and cons.
And while Ofsted is a good guide, it is not the only option to consider. Consider visiting other websites and asking for recommendations from mums with older children. With that being said, it is worth remembering that you will be the one to decide which school best suits your child – it doesn't necessarily have to be the one with incredible academic results.
According to the editor of the primary school education website, theschoolrun.com, Elena Dalrymple, there are a couple of things you should consider asking yourself before settling for a school. Where would my child thrive – in a nurturing school or in an academic one? Does the institution have a school philosophy? Is a school philosophy important to you? According to Elena, it is also advisable that you read the school's newsletters – its tone alone will give you an idea of the school's environment.
Plan A Visit
When scouting for a school for your child, consider visiting as many schools you are thinking of as you can. You can simply call and inquire about open days and make appointments before your kid starts school.
Elena suggests that you visit the school you are considering in person to get a feel for the environment. Chat with teachers and take the time to watch the children play and learn. You may have read the school's Ofsted report or heard some gossip about it, but looking around yourself is the best way to know what you're signing your child up for.
While there, Elena suggests that you look at the displays in the classroom. Do they showcase recent work? Are the displays interactive? Do they invite the children to do something? It is also worth enquiring about after-school clubs and activities. Extra-curricular exercises and activities can have an enormous effect on your child's experience at school and what he or she learns. They could also be an indication of the teacher's commitment and enthusiasm.
If you can't visit the schools you've shortlisted, arrange a meetup with some of the parents with children in the schools and try and find out more about them.
Know When and How to Apply
When looking for a school for your child, it is advisable that you start looking at different primary schools before his or her 4th birthday as most institutions have reception classes for 4-year olds.
However, you will have to apply for a position during autumn for your child to get a spot in September. The deadline is generally the 15th of January. If you miss your preferred institution's deadline, that could mean that your little one will be less likely to get a spot; therefore, make sure that you submit your applications on time. Most school councils today ask that you submit applications online. However, it is up to you to decide how to go about this, so make sure that you check with your local council.
Getting a spot for your child solely lies on you. The sooner you apply, the better. Therefore, consider contacting your local education council and asking for the application forms.
Understand the Allocation Process
The maximum number of pupils in a primary school class is 30, so make sure that you are ready for the possibility of your child not getting accepted by your preferred school. You need to be aware that school numbers are rising as this post from Tradewind shows, so you need to start quickly.
Public care children are given first priority. At the same time, there are several criteria that are followed. They include:
– Where you live matters. For instance, living in a catchment area could make a difference. It is not always how close you live to a school (it could also be a designated area), so make sure that you contact the school first before applying to see if you're eligible. Remember, catchments in some areas like London and other cities can be a meager 0.1 miles if you reside near popular schools.
– If your child or you have special needs or disability that impede traveling, you'll be given priority.
– Your faith is also another factor to consider when applying to a faith school. Priority will always be given to children who share the same faith as the institution.
– If you have an older child or children at the school, then there is a higher chance that your pre-schooler will be considered before others.
Do not wait until the very last minute to apply for your child as you may be needed to provide birth certificates and additional forms -you really do not want to be scrambling around searching for them on the d-day.
It is worth noting that faith schools tend to have separate forms to fill and may also request you to bring a reference letter from your religious minister to ascertain that you attend a place of worship regularly. Some of these schools have specific places allocated to non-faith students, so make sure that you check each individually.
Play the Waiting Game
It may take a couple of months before you get to know if your application was successful. In the meantime, just be patient. You should get to know if your application went through soon. Your local council should make an announcement of those accepted on the 16th of April and you should be able to know if your child got a spot. If your child does not get a slot at your school of choice, you could opt to remain on the waiting list. Contact both the school and your local council and ask them to keep your application on the list and make sure that you keep in touch to see if there are people who'll drop out – there are those who drop out.
Do Not Be Afraid To Appeal
If your kid does not get a spot at any of the institutions you applied to, do not panic: get in touch with your local council and ask about schools that still have spots.
You could also appeal your local council's decision if you think their reason for refusal was unfair. Click here to see the school admissions appeals code. If your appeal sails through, you will be requested to attend a mandatory hearing either at the council's offices or at the school within 10 school days