How Biomanufacturing Startups Are Impacting The Biotech Industry
Biomanufacturing is manufacturing that uses biological systems to produce crucial biomolecules later used in food, material, energy, pharmaceutical industry, and agriculture. Thanks to technology development, biomanufacturing has experienced significant growth and is changing how the world works. In recent years, more and more biomanufacturing companies have been developing, making a deep impact in the biotech industry. The reality is that biomanufacturing is the future, and it can significantly improve every aspect of our lives, especially in the medical field.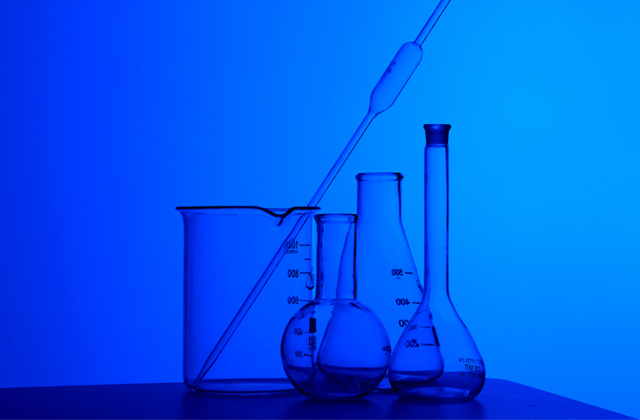 Resilience is one of the companies making a revolution in the medical world. What started as a startup, Resilience has managed to grow and build a name for itself in the industry, producing high-quality products that will change the world. The company is focused on the medical field, especially biologics, gene therapy, cell therapy, nucleic acids, and vaccines. Resilience offers its professional labs and knowledge to every leading research institute, pharma, or NGO wantings to incubate their new therapy or manufacture a new drug to help others. What makes this biomanufacturing company stand out from the crowd is its state-of-the-art equipment and highly educated professionals that will do anything to make the idea come to life.
Teaming up with this company seems like it is the best way to get a product that has top quality. Resilience's biologics process, analytical development, and manufactoring platforms are rebuilt for quality and efficiency. Resilience can be your best partner for biologics development and the best manufacturing partner. The company aims to speed up your path to first-in-human studies by integrating late discovery activities. Their facilities have excellent capabilities, such as rapid gene-to-IND PAD platforms, cell line development platforms, and optimization of clinical programs for robust and reliable commercial manufacturing.
When it comes to cell therapy, Resilience is an innovator in immunotherapy, regenerative medicine, and stem cell therapy. The reality is that cell therapy is one of medicine's great new frontiers, and the innovations are targeting everything from cardiovascular diseases to neurological, autoimmune diseases, and oncology. Resilience's modular platforms save time to product realization and create the best cell therapy technology, from blood cell processing to genetic manipulation.
The demand for gene therapy is also rapidly growing, and Resilience has set ambitious goals to meet the demand. The biomanufacturing company has viral vectors and esoteric viruses, PAD and GMP services, capacity, and vital vector platforms that will enable life-saving gene therapies to come to life and get to the clinics faster.
You can also rely on the biomanufacturing company for RNA with low immunogenicity and near optimized structure, productive RNA synthesis yield with efficient purification train, and lipid nanoparticle platform formulations for a wide range of RNA sizes. The company's biomanufacturing expertise has countless benefits. The reality is that the company is on the right path to providing access to novel process tools and technologies, raw material sourcing, digital dashboards, and full supply chain integration.
Lastly, the last couple of years taught me to use the importance of vaccines and their quick development. Vaccines need to be safe, efficient, and ready fast. The modular approach that Resilience has is designed to integrate novel biological, analytical, and process-related technologies that will lead the vaccine industry forward. Resilience can work with live viruses, viral vectors, oncolytic viruses, virus-like particles, and antigen vaccines to produce the best quality. The demand for vaccines is raising, and the best way to ensure that your vaccine is top quality is to work with a top-quality biomanufacturing company.
The importance of biomanufacturing companies is critical and can bring many benefits to the world. This type of manufacturing can be used in many industries and make them expand. Some industries that have embraced biomanufacturing are construction, electronics, food manufacturing, and pharmaceutical. Biomanufacturing is not only transforming the biotech industry but also has countless benefits. Some benefits include energy use reduction, increased innovation, and sustainability. The bottom line, biomanufacturing benefits humans and nature because the materials created through biomanufacturing are easier to recycle and dispose of.