These Are The Top 8 Richest Women In The World
Some of the wealthiest women in the world are on boards of some of the most recognizable companies like L'Oréal, Mars, and Walmart. They control the majority stakes and generally live lives with fortunes worth billions of dollars.
The first thought that comes to your mind looking at the list of the wealthiest women in the world is that their money is handed over to them for an inheritance. At the same time, this is true for Waltons, Mars, and Heinekens. It isn't fair to think that these are just inherited funds. One, we don't dismiss the richest persons in the world the same way as women. Two, and most importantly, it will be challenging to keep up with your inheritance if you don't have financial knowledge.
Women aren't just breaking through the glass ceiling anymore. They're shattering it and taking off with millions of dollars in the process. In many cases, they inherit their fortunes from fathers or spouses, meaning they're already in high-powered positions or very wealthy themselves. But there are plenty of other ways for women to earn their riches – here are 10 of the most successful female billionaires in the world.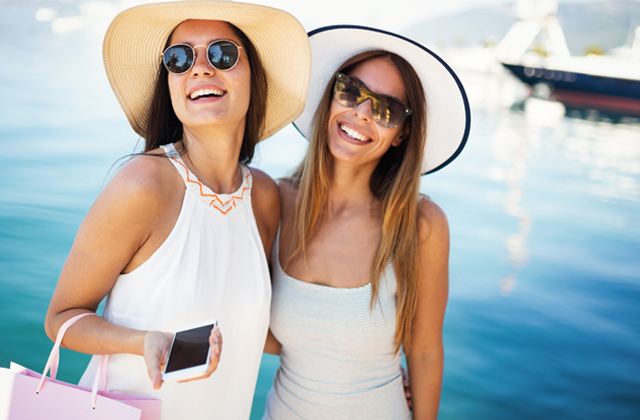 Alice Walton
Alice Walton is the daughter of Walmart founder Sam Walton and heiress to his fortune. She is the 8th richest women in the world, with a net worth of $55.8B billion. She chose not to take the same path as her siblings Rob and Jim by focusing on curating art instead of working at Walmart. Crystal Bridges Museum of American Art was opened in 2011 by Alice Walton. Crystal Bridges features works from Andy Warhol, Norman Rockwell, and other artists. Alice Walton has worked in various roles at Walmart over the years, including as a buyer for the company's stores. She also served on the board of directors for several years. In 2020, she unveiled plans to open a health institute in Bentonville, Arkansas. The institute will focus on wellness and holistic modeling of healthcare.
Jacqueline Mars
Jacqueline Mars is an American businesswoman and the daughter of Forrest Mars, Sr. The founder of the Mars candy company. She is currently the company's co-owner, inherited from her father.
Mars has an estimated net worth of $36.3 billion, making her the ninth richest woman in the world. She also ranks as the 36th richest person in the world. She worked for the company for nearly 20 years and served on the board until 2016.
Mars is a significant philanthropist who donated large sums of money to various causes. She is a member of the Board of Directors for The Washington Post Company and serves on the boards of several other organizations.
Abigail Johnson
Abigail Johnson is the Chairman and CEO of Fidelity Investments, one of the largest investment companies in the world. She has a net worth of $17.7 billion.
Johnson is the great-granddaughter of Edward C. Johnson II, who founded Fidelity Investments in 1946. She began working at the company in 1988 and became president in 2012.
As Chairman and CEO, Johnson oversees more than $2 trillion in assets and provides investment management services to more than 20 million individuals and institutions worldwide.
Johnson is a philanthropist and has donated millions of dollars to various causes, including education, healthcare, and the arts.
Gina Rinehart
Gina Rinehart is an Australian mining magnate and the chairman of Hancock Prospecting. She is the daughter of Lang Hancock and Hope Margaret Nicholas. She was left with a business on the verge of bankruptcy when her father died. But by taking action and turning it around successfully, Gina became a self-made billionaire. She is now one of the richest people in Australia, with a net worth of over $17 billion.
Rinehart is controversial due to her beliefs about economic growth and development. She has been critical of government regulation and taxation and has also been accused of using her influence to further her business interests.
Despite her controversies, Rinehart is undeniably one of the most successful businesswomen in the world. She is an inspiration to many people, and she continues to be a force in the Australian economy.
Francoise Bettencourt-Meyers
Francoise Bettencourt-Meyers is the richest woman in the world. She is the daughter of Liliane Bettencourt, the founder of L'Oreal. Francoise Bettencourt-Meyers inherited her wealth when her mother died in 2017.
Francoise Bettencourt-Meyers has a net worth of $74.8 billion. She is a French businesswoman and heiress. Francoise Bettencourt-Meyers sits on the board of directors of L'Oreal. She also serves as the chairwoman of the French luxury goods company Hermès International.
In addition to her business interests, Francoise Bettencourt-Meyers is also a philanthropist. She has donated millions of euros to various charities over the years.
Iris Fontbona 
Iris Fontbona is the wealthiest woman in the world, with a net worth of $26.6 billion. She is the widow of Andrónico Luksic Abaroa, a Chilean businessman and politician who died in 2005. Fontbona inherited her husband's fortune and has since been able to increase it through wise investments.
Fontbona is originally from Italy but moved to Chile in the 1950s when she married Andrónico. The couple had three sons together. Fontbona now lives in Switzerland and is a Swiss citizen.
Fontbona's wealth comes from her husband's ownership of several businesses, including mining, shipping, and brewing companies. After her husband's death, she took over as head of his business empire and has continued to grow it. She is also responsible for the other large businesses under the Luksic Group, which include banking, brewery, and a shipping company. She is now one of the most powerful women in Chile and significantly influences the country's economy.
Susanne Klatten 
Susanne Klatten is the richest woman in Germany and the heiress to the BMW fortune. She has a net worth of $28.6 billion.
Klatten started working at BMW in 1979 and became a board of directors member in 1997. She also holds a 12% stake in BMW.
Klatten is also the majority shareholder of Altana, a chemical company. She inherited her stake in Altana from her father, who founded the company.
Klatten is married to Stefan Quandt, another BMW board of directors member. The couple has three children together.
Susanne's success as an entrepreneur is not reliant on the success of the family's company. She has achieved this status with her pharmaceutical company, Altana AG, which was founded by her grandfather and which she now runs. The company reportedly grosses $2.5 million a year in sales.
Klatten is a philanthropist and has donated millions of euros to charities over the years.
Miriam Adelson
Miriam Adelson is the wealthiest woman in the world, with a net worth of $38.2 billion. She is the widow of Sheldon Adelson, the founder and CEO of Las Vegas Sands Corporation.
Miriam Adelson is a doctor and philanthropist. She is the chairman of the Board of Directors of Las Vegas Sands Corporation. She also founded the Adelson Clinic, a drug rehabilitation center in Las Vegas.
In 2018, Miriam Adelson donated $5 million to the Republican National Committee. She has also donated millions of dollars to charitable causes, including medical research and Jewish education.
There is no doubt that the women on this list are some of the richest in the world. They are all self-made billionaires who have achieved great success in their respective fields. While they come from different backgrounds and have different stories, they all have one thing in common: they are all incredibly successful and wealthy women.