PayPal Founder Builds World's First Floating Nation To 'Liberate Humanity From Politicians'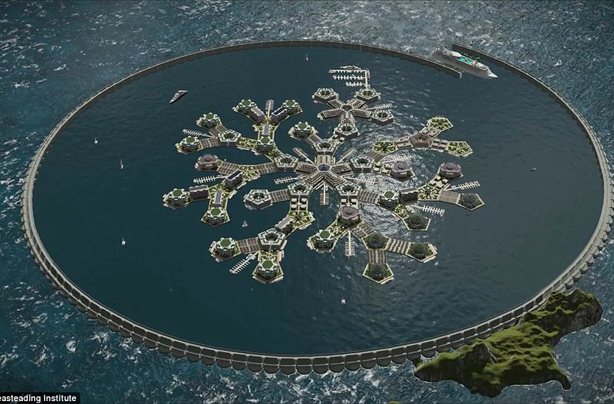 The world's first floating nation will appear in the Pacific Ocean off the island of Tahiti in 2020. Behind this great project is the founder of PayPal, Peter Thiel. This independent nation aims to 'liberate humanity from politicians' and will float in international waters and operate within its own laws.
The major project is being implemented by the nonprofit Seasteading Institute with a diverse global team of marine biologists, nautical engineers, aquaculture farmers, maritime attorneys, medical researchers, security personnel, investors, environmentalists, and artists.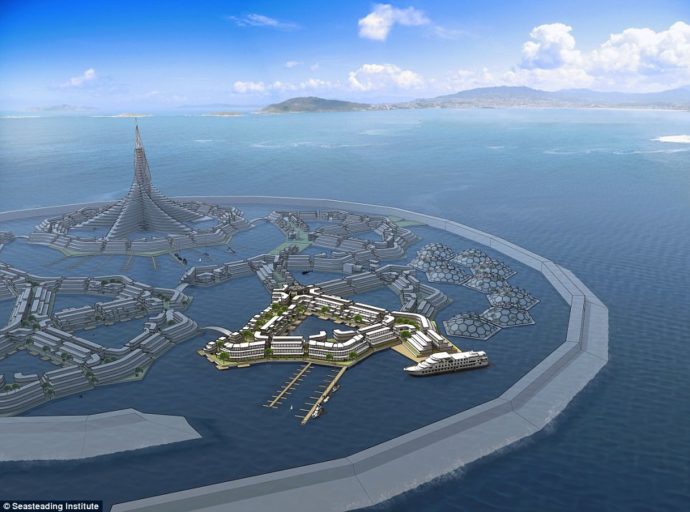 The first floating city is expected to be built on a network of 11 rectangular and five-sided platforms. Each platform will measure 164 feet in length and will have 164 feet-tall sides to protect buildings and residents, and they will be made from reinforced concrete and support three-storey buildings such as apartments, terraces, offices and hotels for up to 100 years.
The nonprofit organization hopes to raise around $60 million by 2020 to build a dozen buildings within this project.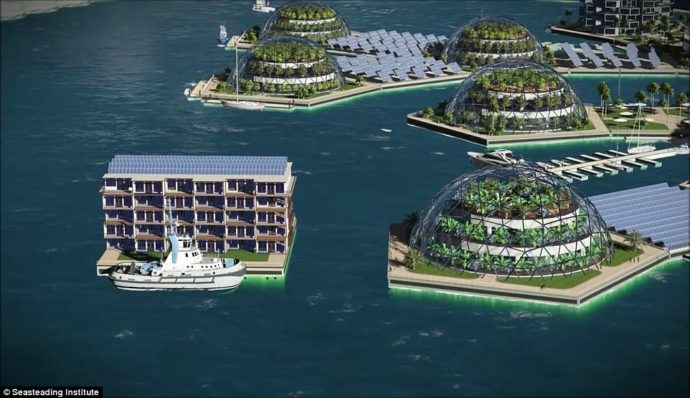 "Floating islands would feature aquaculture farms, healthcare, medical research facilities, and sustainable energy powerhouses. The structures will feature 'green roofs' covered with vegetation and construction will use local bamboo, coconut fibre, wood and recycled metal and plastic. It's envisaged that between 250 and 300 people will call the first floating city home," said from the Institute.
The floating city will give people the freedom to choose the government they want instead of being stuck with the government they get.