10 Stubborn People Who Refused to Move Out
Home is where the heart is! For these ten residents that meant the heart was surrounded by roads, skyscrapers, malls and construction.
1. Edith Macefield rejected a 4 million offer for her up house. When she died, her friend sold her 100 year old home for $310,000.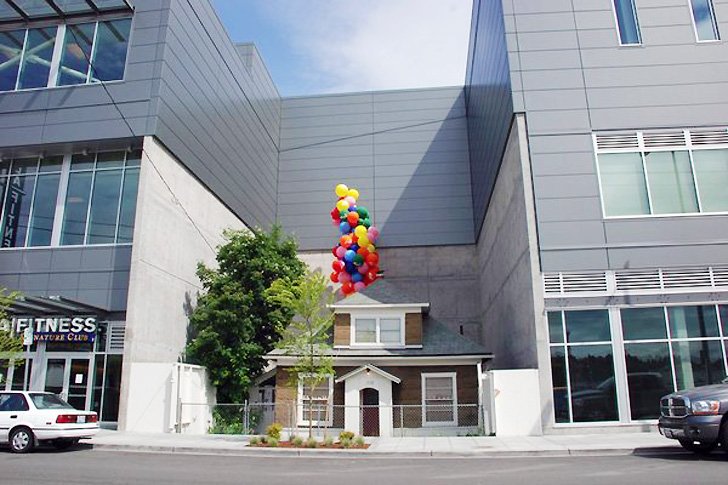 2. Luo Baogen lived in a half-demolished house in the middle of the road. He took the money and left his home after getting too much media attention.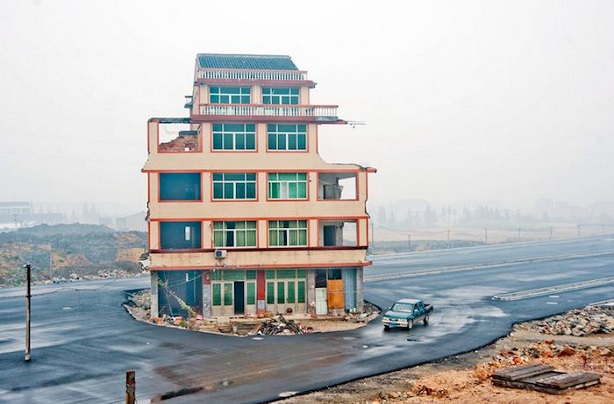 3. The owners of this house made good use of their location. When a big mall moved in across the street they, turned their home into a shop as well.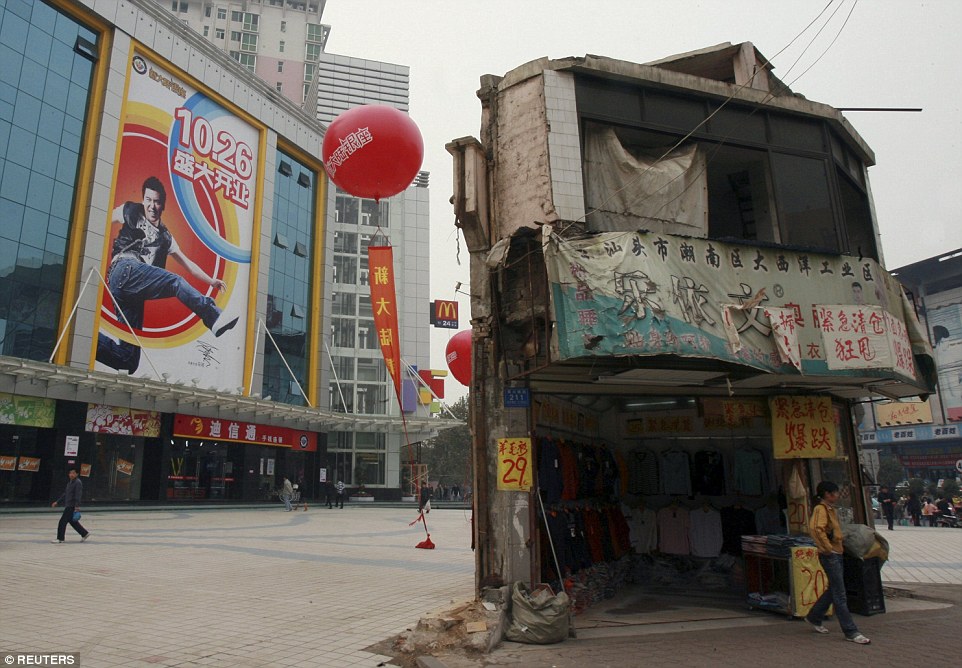 4. Austin Spriggs was offered $3 million for his townhouse. Eventually developers built around his home and he sold it for $750,000.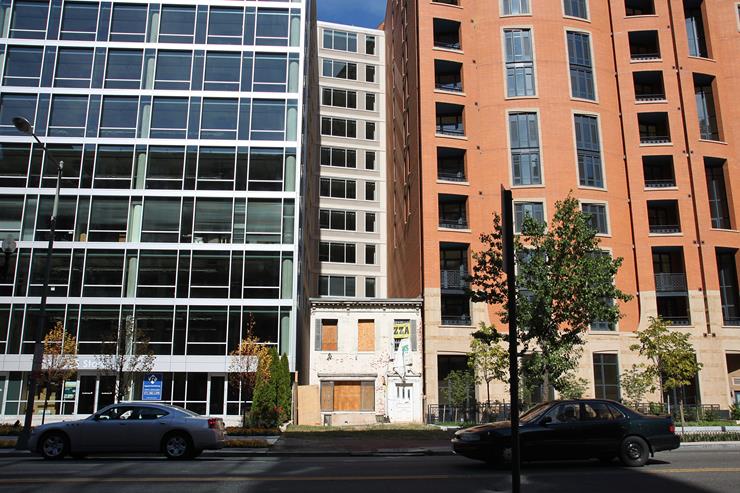 5. Wu Ping rejected offers from developers for 3 years. But with construction closing in on her home, she took $160,000 and moved out.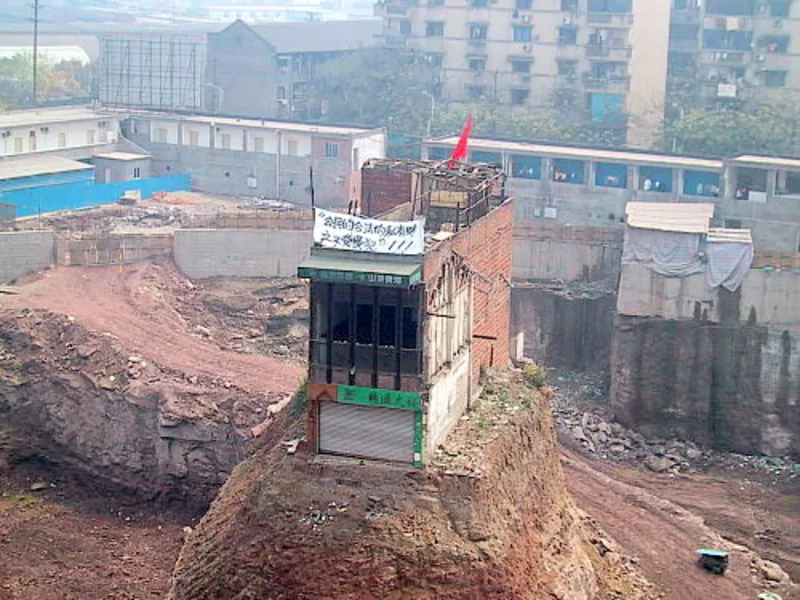 6. Vera Coking refused to turn her home into parking lot for a Trump casino. But after resisting for 20 years, her house was finally sold and demolished in 1994.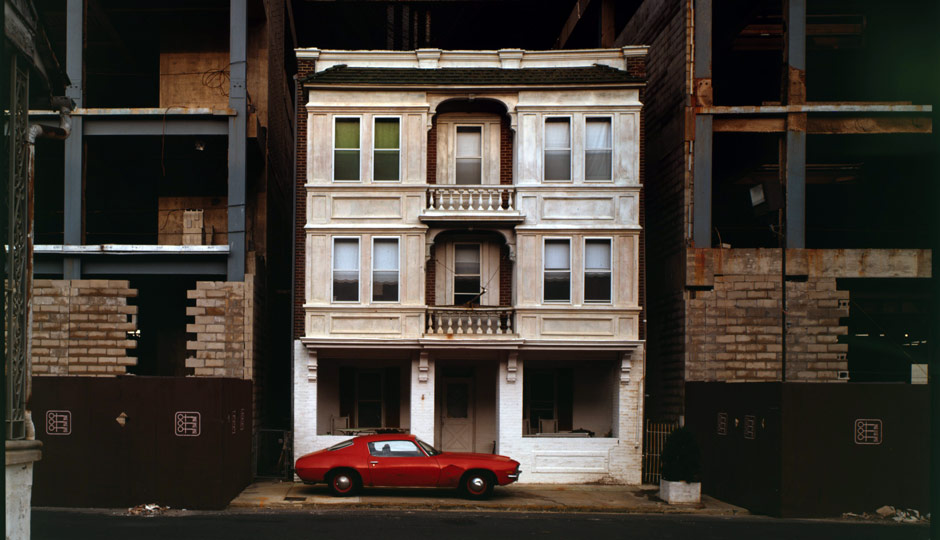 7. The owners of this house couldn't agree with builders on compensation. They lived in the middle of the road, until the house was removed in 2015.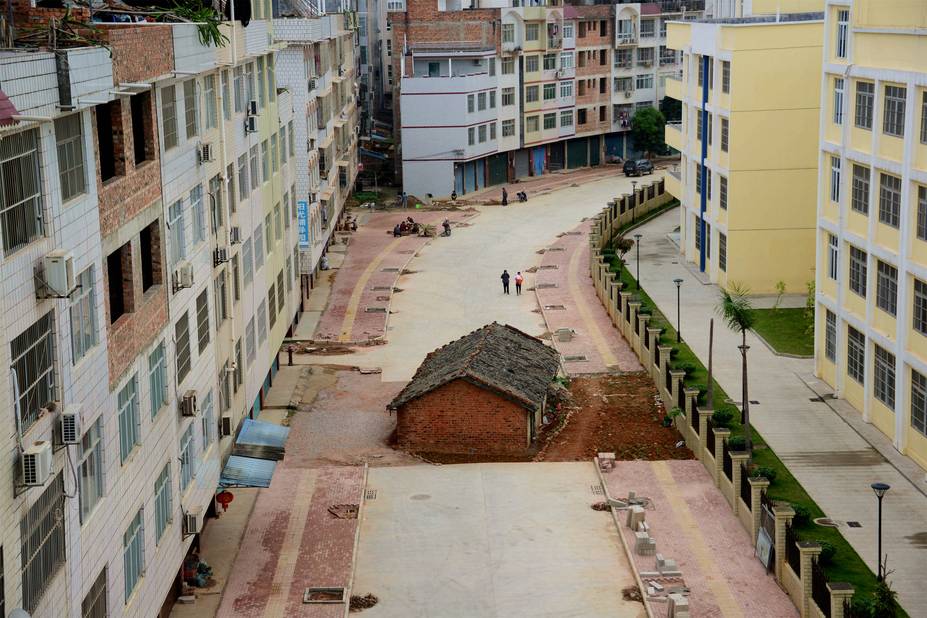 8. Another dissatisfied owner expected more money to move out. The house remained in the middle of a construction site until the right offer came up.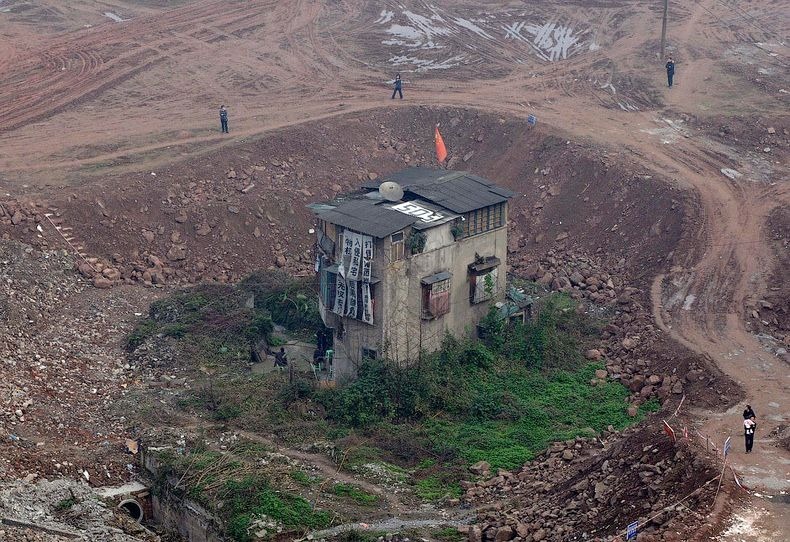 9. Zheng Meiju lived in a half-demolished house for at least a year. She didn't move out even when her water and electricity were cut off.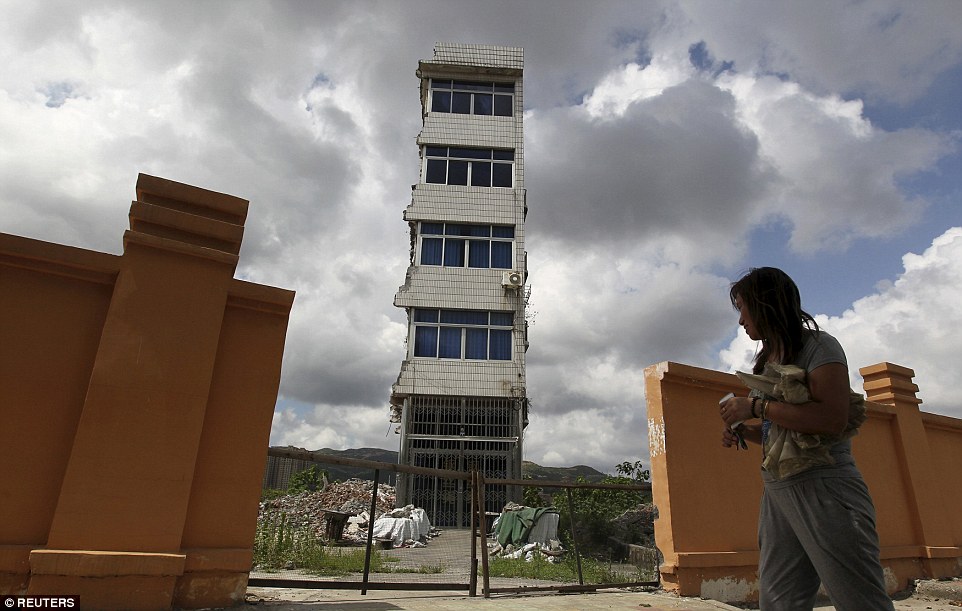 10. The "Million Dollar Corner" has been hiding behind a shopping bag for decades. Its owner was trying to stop Macy's from becoming the largest store in the world.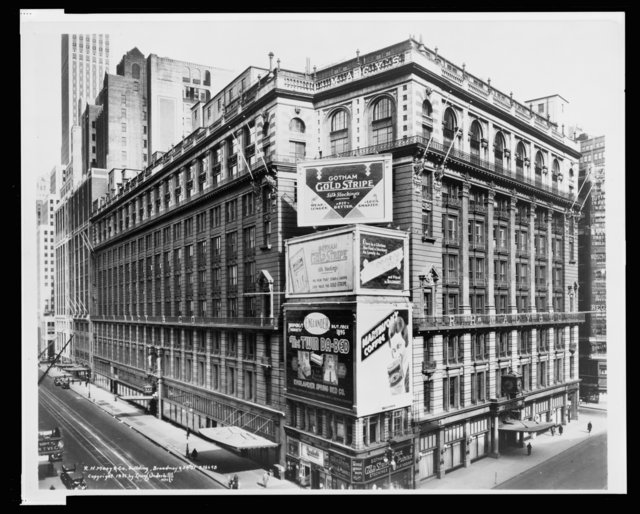 Share this if you wouldn't abandon your home for anything!
Credit: Interesting Shit