Things To Do That Should Be A Part Of Everyone's Bucket List
We all eventually grow old. The time slips away in a blink of an eye. There's absolutely no time to waste. But there's a lot of time to live. I want to explore the wonderful world in all its senses. Since we have limited time in this life, it is not at all possible to live up to everything. So, I shortlisted a few things that I believe should be a part of everyone's bucket list. It's absolutely fine if you don't reciprocate the feeling. Anyway, here's my wishlist for my bucket list:
It is as cool as it sounds. The waves of the ocean water around feet, friends to laugh and dance with, and the soothing breeze can make anyone take a pause and rest for the moment. There is nothing close to this feeling. Beach parties are definitely in my list. And, if possible, I would like to have a beach party with my friends before I turn thirty. The moments that would have been awkward, otherwise, seem so normal when you are around your friends. Listening to music, taking a walk by the ocean under the stars, and closed ones around are the real reason I want to do this. Find the reason, why would you want to have a beach party. It can be fun!
The Whole World Is Available For Travel Opportunities
Did you know there are a hundred and ninety-five countries in total in the world? Amazing! Isn't it? Why would anyone want to stay at just one place throughout their life? The whole world is available to be explored. I wish to visit all seven continents, learn new languages, taste a variety of delicacies, and experience new cultures. I wish to visit great spots in Portugal, click a few images in the Colosseum in Italy, dive into the Cave of Swallows in Mexico, and try all the crazy things that one could think.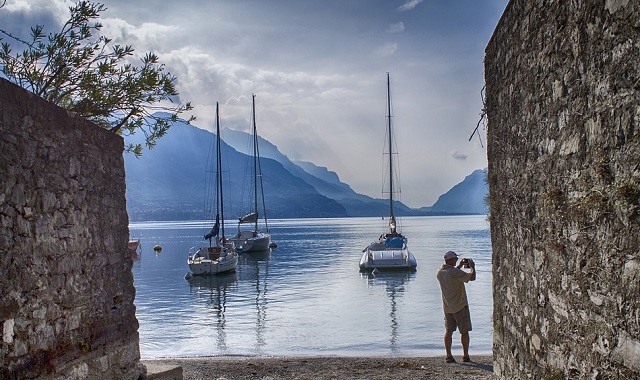 Building Something Would Leave My Mark
I want the world to remember me for something that I built myself. I want to build a cafe racer unlike any other. I haven't figured it out yet, but I know I will. I believe that there should be something in everyone's life that they should be remembered for. It is not important that the whole world should remember. Even a few thousands would be sufficient.
A Million Dollar SuperCar
Ooohhh! Who doesn't swoon seeing a Bugatti? The supercars are simply awesome. All the power they are packed with is just amazing. The roar of a multi-cylinder engine churning all that power, delivering the instant torque to the wheels, these things can make my heart skip a beat. Maybe, I won't drive it myself, but just to know what it feels like to be sitting in that million dollar car. This is certainly a head turner. A supercar making all that noise while going down the freeway is definitely going down on my bucket list.
Vegas might not be the most expensive city to buy a property but it is definitely the best place to live. I wish to buy myself a villa in Vegas. The crowd, the parties, the shows, and Hollywood. A perfect dream to live. You should also have it in your bucket list. Not necessarily a villa, or not even Vegas, for that matter. But, get a house where you've always dreamed of living. I want to meet "The Chainsmokers", have a photo taken with "Arnold Schwarzenegger", and of course, lose a few thousand dollars in the "MGM Casino". I wish to live my life the way it is lived in Vegas. I don't want to skip a single glimpse of all the crazy things that go around in Hollywood city.
Can't-Miss Dancing To The "Cheap Thrills"
That popular song of Sia- "Cheap Thrills" makes me think of what is the craziest thing that I can think of doing in my life. I want to go boozing all night. I wish to visit the cheap clubs. I want to hitch-hike to the loneliest place in the world. There's absolutely no limit to how crazy life can turn. If there's one thing that I would like to keep doing in my life, it would be pacing with the cheapest of my thrills. You must also be having a list of cheap trills that you would wish to experience at least once in your life. I believe you should pursue them. At least begin with a few of them and see how it turns your life.
This might sound a little off the course of this post, but I still wish to know where we came from. I know that we've evolved from the stone age to this modern age. What I want to learn is to know how the time has changed. I want to know what were the factors that influenced our evolution. I wish to study how, when, who, and what, about the changes that took place in the history of mankind. All of these things are very fascinating. History is the true picture of how mankind came to be the modern human race. Don't you feel that you should sometimes know how your ancestors used to live their lives? What were their ways of doing things that we share in common with our ancestors.
What's the point of living a life for no one? I wish to make my life worth living up to something or someone. I wish to embark on a journey called life, which is so unpredictable in its root manner. I don't know whether I'll ever strike off all of these things from my bucket list. But, I wish to give it a shot at least. Life is about living. Living through the ups and downs, facing problems, falling in love, exploring places, taking risks, and meanwhile learning whatever is accessible. The knowledge is boundless and available for the explorers to relish. Don't hold back. Step out of your comfort zone and dive into the ocean of life.