Hunting for the Perfect Health Club? This One has it All!
It's a busy world out there. In times when nine-to-five jobs knock the life out of us, and there's hardly any line between work, social, personal experience and our health, it's almost impossible to stay vigilant and active.
To kill the stress demons, people opt for various things—some go boxing, some read, and some need to sleep. But one thing is for sure, all of us want to relax to take our minds off busy schedules and recurring deadlines.
We Need a Place to let it out
The concept of a health club is same—people come in, do their thing, let it all out and leave behind all that stress. All in one health clubs are a thing of present, past, and future but only a few of them give everything they 'promise' to offer.
Health clubs in the past were like dreamy-castles, offering everything there was to provide with no actual service in sight. But now the game has changed. People are ready to pay if they get what you tell them you're going to offer.
That's how, ladies & gentlemen, Inspire Health came into the Picture. The only health club in Atlanta that builds fit-castles in real life – Inspire Health is the best health club you'll ever come across.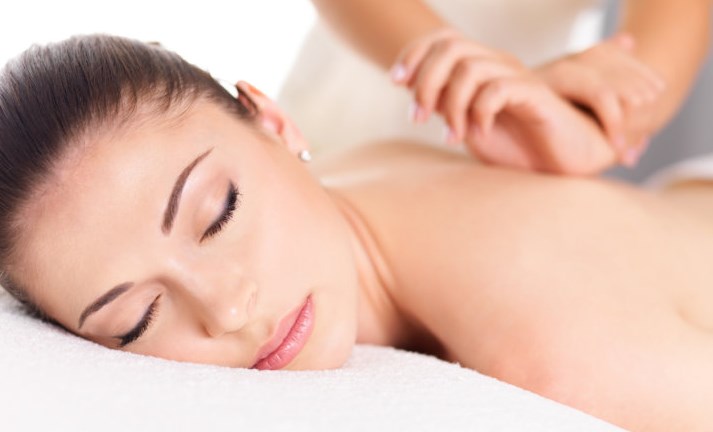 This one Inspires
Signing up for a health club is one thing and going there is another. If you hit up your local gym and fill out forms as a New Year Resolution, there's a good chance you won't be going there again.
When it comes to Inspire Health, however, they keep you motivated, as Rocky-Balboa-Theme-Song motivated. And it's not just the mental boost-up that does its trick, but the actual elements of promise and services that'll make you strive hard to achieve your fitness goals to the core.
Out of countless other services, we are going to mention a few perks that Atlanta's Best Pilates, Therapy & Wellness Center has to offer:
Exclusive STOTT Pilates
Expert Nutrition Services
Stellar Physical Therapy
Relieving Therapeutic Massage
Does this sound like 'just another health club'? Let's talk about each of these and prove you wrong:
Exclusive STOTT Pilates
Pilates are trending right now, be it on Instagram or in fitness experts' guidebooks. But STOTT Pilates is not something your next-door gym has to offer. Inspire Health's STOTT Pilates classes to strengthen your core, flex up that spine and leave all that stress behind.
At Inspire Health Atlanta, you get exclusive STOTT Pilates sessions— go for one-on-one, duet, or group classes. If you feel like working out from the comfort of your home, sign up for a private STOTT Pilates session, and the Inspire Health certified trainer would be at your place with all the equipment. Getting in shape has never been easier!
Stellar Physical Therapy
Physical Therapy is very much of a medically-sensitive procedure. At Inspire health, you won't have to wait for your turn to get it done by a licensed Physiotherapist. Your physiotherapist is wholly concentrated on your service as it is a one-on-one session that goes on for an hour. Every Physical Therapist at Inspire Atlanta has extensive knowledge, education and experience to treat your target area right.
If it is an injury that requires intensive care and personalized schedules, the instructors will craft a customized Pilates cum Physical Therapy program for your speedy recovery. The prime purpose of this Physical Therapy is to make you feel like yourself again. On the first visit, therapists perform a thorough evaluation of your body and figure out what can be done. Only then will Inspire Health to decide what'd be the best option for you.
Expert Nutritionists
Even the most learned of dieticians and fitness coaches clearly state that a person's diet constitutes more than half of his/her fitness regime. At Inspire Health, health experts and experienced dieticians are always at your service. These diet plans are not just mere templates being handed out blindly—every diet plan is crafted to your daily schedule.
Be it a weight loss program, health maintenance, treatment for a disease or its prevention, everything can be fixed up with the right diet. You'll be in an hour-long one to one conversation with Inspire Health's experts. After that, your expert will explain to you the new diet plan, its reasons and you can clear up any doubts you've got.
In a world where nothing can be guaranteed, these nutritionists inspire you so that your diet plan gives out results that they expect. If you didn't make it for a follow-up session, experts would love to swing by your place and check your progress.
Relieving Therapeutic Massage
Massages are crucial in relieving stress (both physically and mentally) and a massage done right can prevent tonnes of medical ailments & injuries from happening. Experts at Inspire Health are genuine masters of rehabilitative and performance boosting therapeutic massages. Massages are a combination of treating all important muscles in a clear and healing pattern.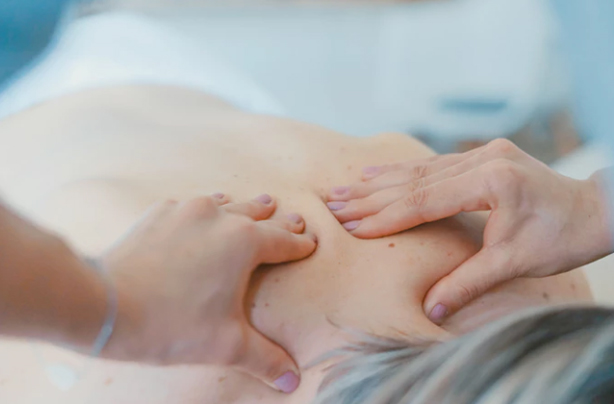 That is why experts are all in for integrating facial, neuromuscular and structural components of the body. Not only does this enhances performance and prevents injuries, the highly trained experts from Inspire make therapeutic massage an experience to cherish. According to Inspire Health's website, Massages prove to be highly fruitful for athletes, dancers, musicians, weekend warriors, and active aging populations.
The route to physical and mental fitness does not stop here. There are countless other services that Inspire Health Club in Atlanta offers. To name a few:
Natural Dry Needling Treatment
Buzzing Group Workouts
Women's-Centric Health Program
Licensed Instructor Training
So if you've had it till here (points on forehead) with stress, deadlines, and jitters but you hate the thought of hitting the local gym which is as deterring as it gets, maybe you need some inspiration. Inspire Health will be your bridge to a healthy life ahead!